Multimedia resources from the North Queensland Stadium project
Date: 24/09/2020
The nqstadium app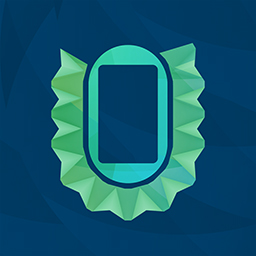 Download the app for free from
The app allows you to 'hover' over the new stadium and touch hotspots on the screen to see:
new artist's impressions
360° images
before-and-after sliders that compare the existing 1300SMILES Stadium at Kirwan to the new stadium adjacent to the CBD.
Voice over narration and on-screen text will guide you through the stadium.
Virtual reality images
A 360˚ rendered image of the stadium is now available.
This allows you to:
experience the new North Queensland Stadium using virtual reality
see what your team will see when they step out onto the field of play.
View the images in stereo mode
View the image in stereo mode using virtual reality (VR) goggles. Move your head around to see sweeping 360⁰ views around the stadium.
Be aware, VR is an immersive experience.
Please ensure the area around you is safe before covering your eyes with VR goggles.
The use of VR googles may cause motion sickness and have other health side effects.
Please consult your doctor if you have any concerns.
Stop use immediately if you experience any discomfort.
View the images in standard mode
View the image in standard mode on the screen of your mobile device. Use your finger to rotate the image and explore the panoramic view.
Videos
View all the latest project videos on the North Queensland Stadium project playlist on the Department of Housing and Public Works YouTube channel.
Artist's impressions of the new stadium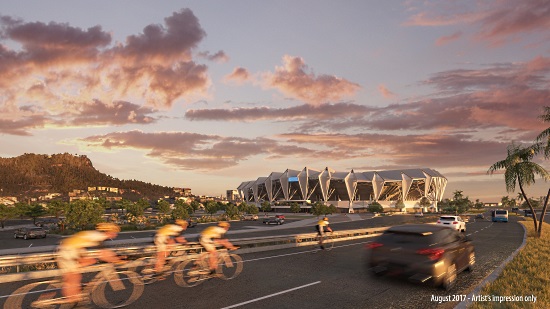 Artist's impression of southern approach of the stadium viewed from Saunders Street (July 2018)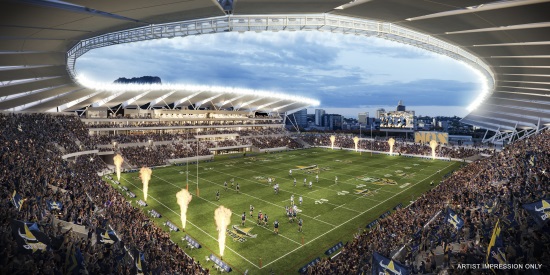 Artist's impression of stadium grandstand and field of play (July 2018)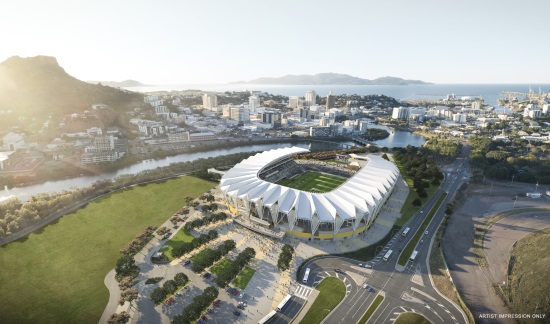 Artist's impression of stadium – aerial view of southern approach and bus hub (July 2018)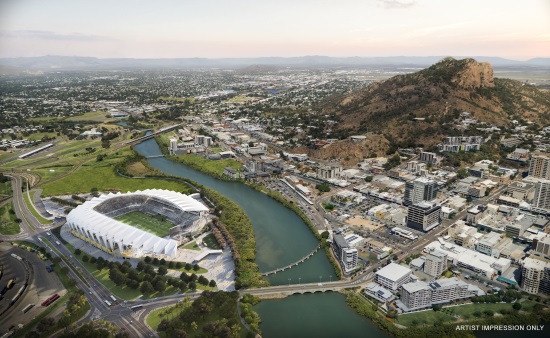 Artist's impression of stadium – aerial view of northern approach and connections to CBD (July 2018)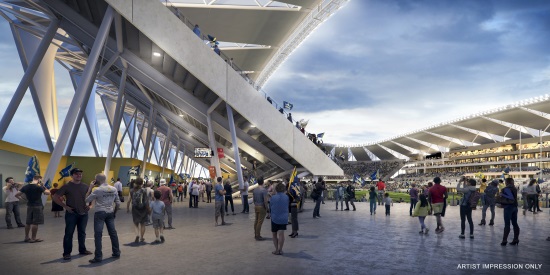 Artist's impression of the stadium's concourse (July 2018)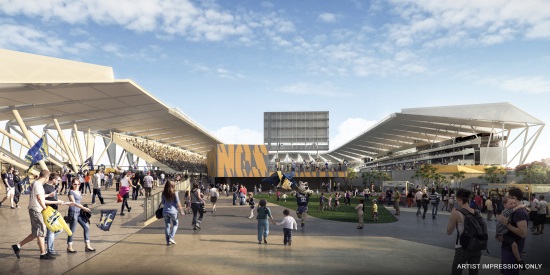 Artist's impression of northern entry plaza (July 2018)
Last updated:

29 November 2019