Security of payment
Date: 12/07/2020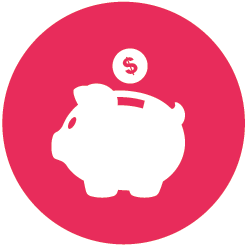 If you do the work, you should be paid in full, on time, every time.
Queenslanders who work in our building and construction industry make an invaluable contribution to our communities and the economic prosperity of our state. They deserve to be paid for the work they do.
The Building Industry Fairness (Security of Payment) Act 2017 (BIF Act), passed by the Queensland Parliament on 26 October 2017, will help give them the confidence that this will happen.
These new reforms, including the Project Bank Accounts, are not just important for subcontractors and their families, they are important for Queensland's economy and productivity.
During extensive consultation the building industry told us that in some cases, subcontractors were not getting paid for their work, putting livelihoods and lives at risk.
We have responded to stakeholder concerns with a set of reforms that will help assure payment, make it easier for subcontractors to navigate the claims process, and strengthen the powers of the Queensland Building and Construction Commission (QBCC) so the action it takes will be meaningful and effective.
One security of payment Act
The BIF Act is Queensland's comprehensive security of payment regime in one easy to find and interpret Act.
Minimum Financial Requirements for licensing
As part of the Queensland Government's security of payment reforms, new laws have commenced that strengthen the Minimum Financial Requirements for licensing .
Key changes in the new ​Minimum Financial Requirements Framework (PDF, 181 KB) include:
stronger reporting requirements
greater transparency
improved data quality and availability for the QBCC.
These changes will benefit industry and the broader community by better equipping the QBCC to detect and mitigate the impact of potential insolvencies and corporate collapses.
These changes were informed by responses to the Queensland Government discussion paper (PDF, 663.4 KB) which sought feedback from industry and the community on a variety of proposed new financial reporting laws.
Find out more about the reforms and how they are being implemented.
Project Bank Accounts
Project Bank Accounts (PBAs) are established for certain projects to safeguard progress payments, protect retention monies and allow for more timely payments to subcontractors.
From 1 March 2018, projects tendered by the Queensland Government will use PBAs on building and construction projects (excluding engineering projects) valued between $1 million and $10 million. Following the successful implementation and review, this model is set to apply to private sector projects valued from $1 million.
Queensland Building and Construction Commission powers
Amendments to the Queensland Building and Construction Commission Act 1991 have enhanced the QBCC's ability to regulate the building industry.
improved ability to detect non-compliance with payment obligations.
higher penalties have been introduced for individuals who perform unlicensed or defective building work.
standardised investigator powers will provide greater transparency and equity to the industry.
More information
Last updated:

29 November 2019