Executive leadership
Date: 20/01/2022
Paul Martyn
Director-General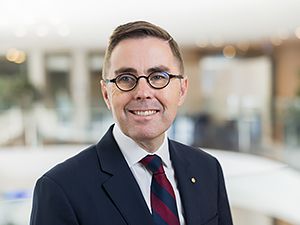 Paul was appointed as Director-General of the Department of Energy and Public Works in September 2021.
Prior to this, Paul was Chief Executive Officer of Trade and Investment Queensland, the Queensland Government's dedicated global business agency.
Paul has nearly 25 years' experience in economic development, working with industries, firms and regions to successfully grow and compete in a global context.
He has worked to encourage growth and investment in a wide range of Queensland's key sectors, including resources and energy, agriculture, manufacturing, tourism, defence industries and high technology.
During 2020, Paul led the Premier's COVID-19 Response and Recovery Taskforce which provided strategic advice on key issues in Queensland's response to the pandemic, including the roadmap to the easing of restrictions, the COVID Safe Business framework and economic recovery planning.
Graham Atkins
Deputy Director-General, Public Works
BASc (Quantity Surveying), ADip App Sc (Building)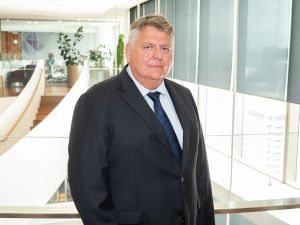 Graham has vast experience in the building and construction industry, spanning a number of decades. Graham has contributed to the Executive Leadership Team in his role as Deputy Director-General since joining the department in July 2011.
In this role, Graham has led the State's primary building and construction service provider to deliver major projects, building maintenance, and facility management services for client agencies and departments. With offices across Queensland, including regional and remote communities, he has been strongly focused on developing an agile, flexible workforce while driving a 'customer's first' culture. In addition, Graham has worked collaboratively with industry stakeholders to deliver on key legislative reforms for the building industry.
Graham has held senior executive positions within other government departments, including Deputy Director-General of the Department of Education and Training, where he was responsible for infrastructure planning and delivery. Graham holds a Queensland Open Builders Licence.
Robyn Turbit
Deputy Director-General, Corporate
BCom, BEcon
In her career spanning over 40 years, Robyn has worked in various public and private sectors, predominantly in accounting, auditing and governance functions and has undertaken roles using many employment styles, including full-time, part-time, telecommuting and contracting.
Robyn has worked in various iterations of the Department of Energy and Public Works for more than 30 years. Robyn was appointed as the first Internal Audit Manager for the department and went on to fill a variety of positions until her appointment as the head of Corporate Services in 2007.
Sharon Bailey
Deputy Director-General and Chief Advisor, Procurement
BSocWk, BA, PgD-Arts
Sharon joined Department of Housing and Public Works in April 2019 and brings extensive policy implementation experience across Federal and State jurisdictions of government.
Most recently, she spent 7 years with the Australian Government, undertaking both corporate and policy roles within the Department of Social Services. This followed numerous economic and social policy roles across the Queensland Government, including the Departments of the Premier and Cabinet, Public Works and Families and Communities.
David Shankey
Deputy Director-General, Energy
LLB, BCom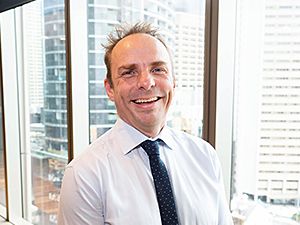 David was appointed as Deputy Director-General of the Energy division in August 2021.
In his previous role as Executive Director in the Energy division for four years, he worked in multiple roles including Strategic Policy and Renewables. Prior to joining the Queensland Government, David worked in both the resources sector and in the media.
Paige Ridgewell
Assistant Director-General, Portfolio Integration
BLeisSt, MBA, MPP, MAICD
Paige's 25-year Queensland public sector career has seen her working across a number of portfolios including infrastructure and planning, main roads, racing, national parks, social policy, and sport and recreation. She is known for her experience in successfully leading transformation within government through community collaboration and co-design and a strong focus on creating better futures for Queenslanders. She has extensive experience in managing and directing teams to achieve high-level outcomes in strategy, policy and program development.
In her previous roles as Assistant Director-General for QBuild, as well as Sport and Recreation, Paige led the QBuild Transformation Program and the delivery of the Queensland Government's Activate! Queensland 2019–2029 sport strategy.
Paige brings her many years' experience as an athlete, coach and administrator to the work environment by applying the principles of high performance, training and teamwork.
Ainslie Barron
Acting Assistant Director-General, Building Policy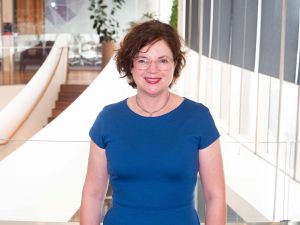 Ainslie commenced as Acting Assistant Director-General, Building Policy in September 2021, bringing many years of strategic leadership experience within public sector environments. Prior to commencing in this role, Ainslie was the Executive Director in Building Policy.
As the Queensland Government's representative on the Australian Building Codes Board, Ainslie works with officials nationally on matters relevant to the building portfolio.
Ainslie has 20 years' experience in state and federal government, including working with a national employer association. Ainslie has extensive central agency experience and has worked on significant economic and social policy portfolios developing and delivering high priority reforms for the Queensland Government. Her work is supported by academic qualifications including a Master of Public Policy from the Australian National University.
Paul Hyde
Acting Assistant Director-General, QBuild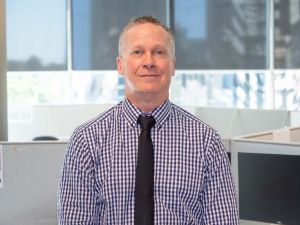 Paul was appointed interim Assistant Director-General of QBuild in November 2021. Prior to this, he spent 12 years with the Queensland Police Service, the Public Safety Business Agency and Queensland Fire and Emergency Services where he worked in the Asset Management and Capital Program divisions.
Starting his career as an apprentice carpenter in Cairns, Paul has 40 years' experience in the building industry, mostly in government roles. After working with local builders across the region he joined the then State Works Department as a carpenter, quickly progressing to Supervisor, Senior Supervisor, District Manager, Regional Manager and Client Services Director working on Thursday Island and in Bamaga, Roma, Mount Isa and Toowoomba.
Paul has extensive experience in building contract and strategic asset management and remote area service delivery. He has managed large and diverse teams, working in challenging and complex environments. He is a recent graduate of the Australian Institute of Company Directors.
Last updated:

22 November 2021