Queensland's Renewable Energy Zone history
Date: 29/11/2023
In 2020 the Queensland Government committed $145 million to support initial investments in three broad regions across Queensland with renewable energy interest.
These were called Queensland Renewable Energy Zone (QREZ) regions. This funding helped to establish In-flight renewable energy developments by backing storage and transmission infrastructure to support more energy generation.
In-flight Renewable Energy Zones are renewable energy developments that Powerlink, Queensland's publicly owned transmission company, are progressing under the existing National Electricity Rules.
The release of the draft 2023 Queensland Renewable Energy Zone Roadmap identifies an adapted framework and definition of a Renewable Energy Zone (REZ). Regions have also been refined to align with Local Government Areas and 12 potential future REZs have been identified within the Southern, Central and North and Far North Queensland regions.
The indicative locations of potential REZ development have been identified based on network capacity, project pipeline and land use analysis. These preliminary locations represent the REZ connection to the shared network, and as each REZ is declared for consultation and development, the specific locations will be further defined.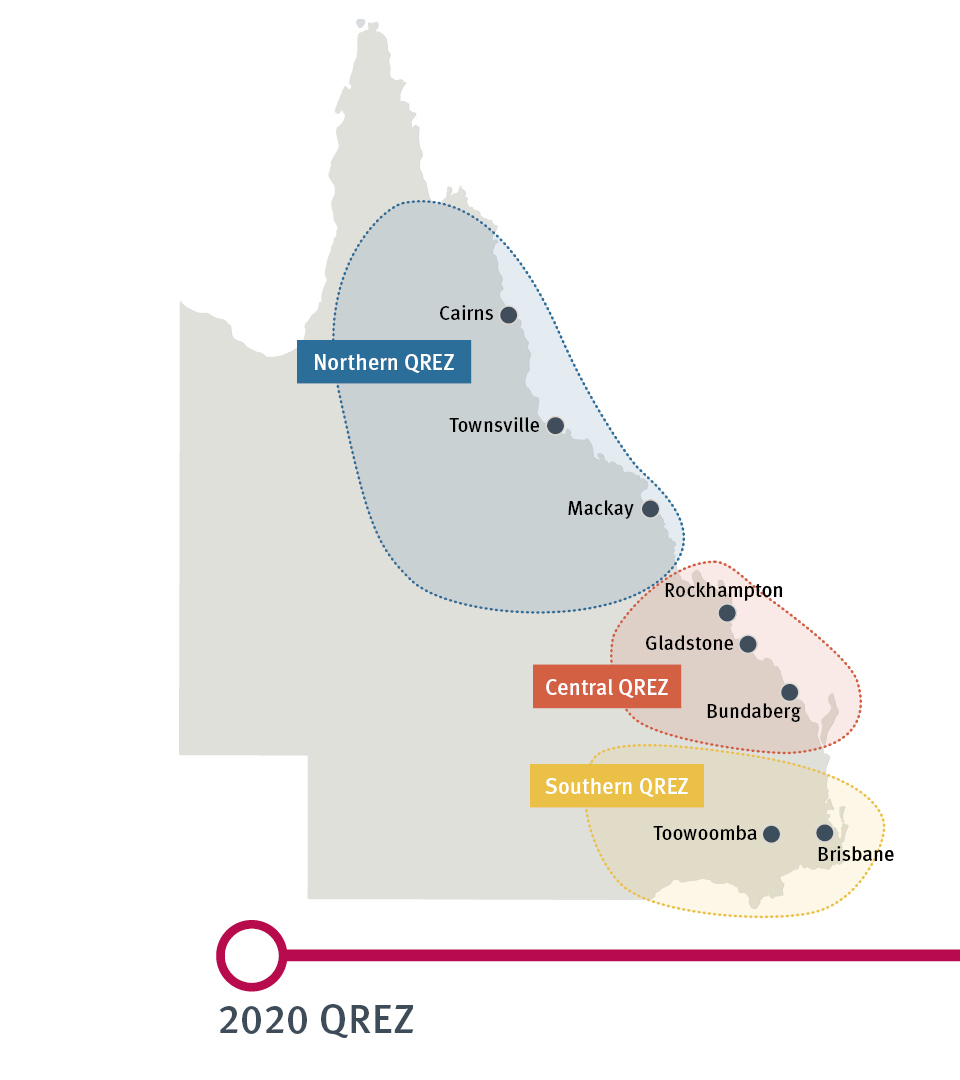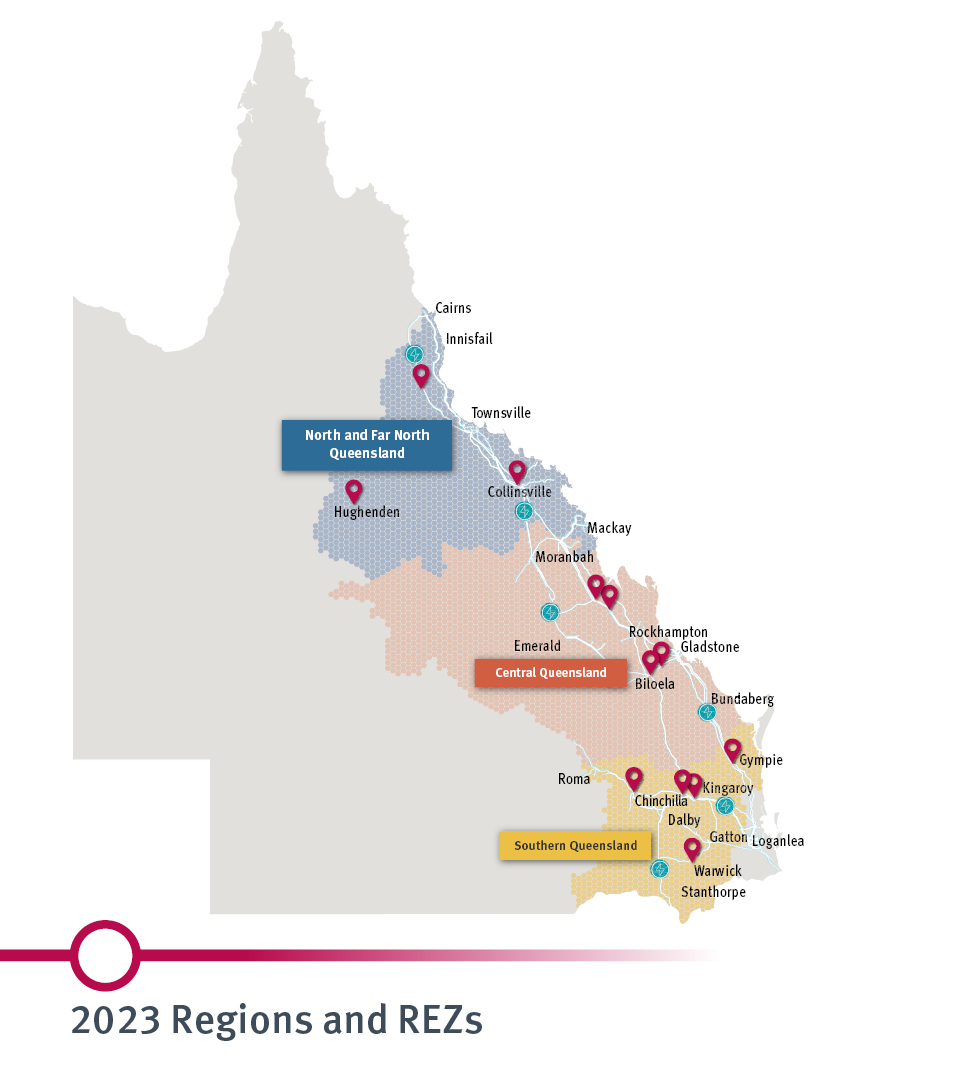 More information
Stay up to date
Subscribe for updates about the progress of Queensland's Renewable Energy Zones.
Last updated:

7 November 2023