About the 2017 Queensland Building Plan
Date: 05/12/2023
As at June 2022, around 235,000 Queenslanders earn a living in the building and construction industry across the state.
Every day, their work has an enormous impact not only on the houses or apartments or office blocks they build, but on the communities in which we live.
The Queensland Building Plan (PDF, 1032.05 KB) recognises this impact and guides changes to policy and legislation to create a safer, fairer and more sustainable industry.
It sets the long-term strategic direction for Queensland's $50 billion* building and construction industry and creates a platform that supports job opportunities and economic growth.
This Plan will foster a confident and successful building sector that drives innovative, liveable and sustainable design; one where businesses benefit from better processes, consumers have confidence in the industry and subcontractors have improved security of payment.
We travelled across the state to cities and towns and regional Queensland speaking to industry and consumers on 10 areas of proposed reforms.
We spoke with tradies and business owners, consumers, developers and peak bodies, non-government organisations and local councils about what is working, what isn't and what could be improved.
This Plan was born from that dialogue.
We not only listened to Queenslanders, we heard you.
And together we have laid the foundations for a building and construction industry that is bold, confident and prosperous.
Industry focus
The Building Plan creates a platform that supports job opportunities and economic growth within Queensland's building and construction industry.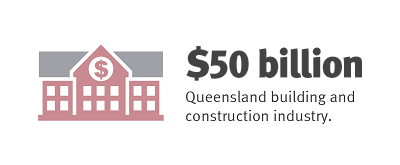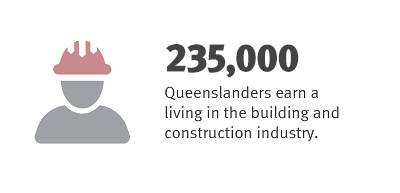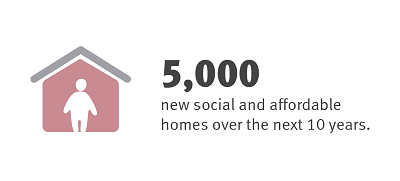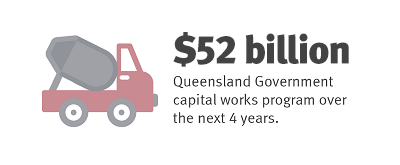 *The above figures were updated as at June 2022.
Listening across Queensland
We wanted to develop a Building Plan that supported the needs of both consumers and industry. So we travelled across the state and encouraged you to tell us about what mattered most. And you did.
Areas of reform
Last updated:

13 October 2020