Plumbing and drainage reforms
Date: 05/10/2022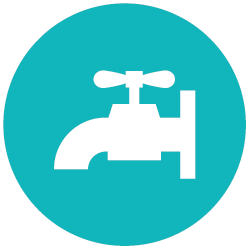 The plumbing and drainage industry is essential to maintaining the health and safety of all Queenslanders and is well regarded for the work it does.
By streamlining processes and promoting improved compliance we are ensuring that our plumbing and drainage industry continues to meet the growing and changing needs of Queenslanders.
We want plumbers and gasfitters to be able to do their jobs more efficiently, using products that are safe and fit for purpose, within timeframes that can help reduce costs.
All plumbing laws and codes have been grouped together in a user-friendly package that improves regulatory processes and helps safeguard public health, safety and our environment.
We are establishing laws that make sense, like making provision for the orientation of solar hot water panels to suit Queensland's environment and also making sure that we can prohibit unsafe plumbing products.
A new model for approving plumbing and drainage work will reduce construction time and benefit the industry, licensees and home owners saving money and improving housing affordability.
To further protect the health and safety of Queenslanders, a new mechanical services licence, which includes medical gas work, will make sure that critical building services such as heating and cooling systems are delivered in a way that will protect the public from the dangers of legionella and other diseases.
Action items
Create laws that:
deliver time efficiencies for building and plumbing work by reducing approval timeframes to:

2 business days (from 20 business days) for the majority of standard low risk plumbing applications for new houses and garages
10 business days (from 20 business days) for all other applications.

ensure public health and safety through strengthened compliance and enforcement measures
enforce a new, modern plumbing code, one that is complementary and integrated with national plumbing standards and ensures that all of Queensland's technical requirements are set out in a single document
remove unnecessary restrictions on the installation of solar hot water panels, reducing costs and delays
prohibit the sale and installation of unsafe plumbing products
enhance skills and increase professional standards by strengthening the regulatory framework for mechanical services, which includes medical gas, air conditioning and refrigeration, and plumbing.
Changes to the legislation
New plumbing laws and regulations came into effect on 1 July 2019.
Read more about changes to the legislation.
Legislation
Last updated:

29 November 2019