Challenge sparks supply chain innovation
Date: 16/10/2021
When the COVID-19 pandemic struck, XO2 had its supply chain stretched. The team rose to this challenge, sparking an innovation to build on their own formulations to manufacture and bottle hand sanitiser products themselves.
XO2 is a supporter of the Buy Queensland approach, through their commitment to innovation, manufacturing in Queensland and providing local employment opportunities.
CEO David Blamire says, "We see a stop sign as a detour."
The family-owned small business was established in 1968 and provides eco-friendly cleaning, hygiene and washroom products that reduce risk, lower costs and look after the environment.
The Gold Coast business currently employs 15 people and during COVID-19, were able to reassign their delivery driver team members to warehouse roles and outsource their deliveries, providing opportunities for other local businesses.
Another challenge they faced in making hand sanitiser was having to source raw materials. The team worked closely with the Queensland Government's Department of State Development, Tourism and Innovation (DSDTI) who connected them with suppliers for ethanol and supported them with their licence application.
With this help, they could recruit locally for a new role of Chief Blender to make the sanitiser and were also able to develop 3 new products to add to their line.
David says, "Our new team member brings a wealth of experience to our business. This whole experience has strengthened our relationships with other local suppliers."
"The 3 new products we developed are 'Fog It', a whole room disinfectant fogger, 'AeroSan', an antibacterial air and surface sanitiser and 'Disso', a specialty surface sanitiser," says David.
David's passion for customer service and commitment to thinking differently have come to the fore during the pandemic. XO2 has developed useful information to support business owners, facility managers and cleaning team members to develop a hygiene action plan for infection prevention and control in a bid to protect against COVID-19 and Influenza.
David says, "We have a fantastic team and pride ourselves on providing a total supply solution."
"We want to help our clients create better spaces through cleaner spaces."
"It's so important for us as a business to have a meaningful purpose because this drives our innovation. We want to make people say wow!"
More information
Find out more about the Buy Queensland approach, ensuring Queenslanders benefit from the government's procurement investment.
Submit a shout-out for a supplier to the Queensland Government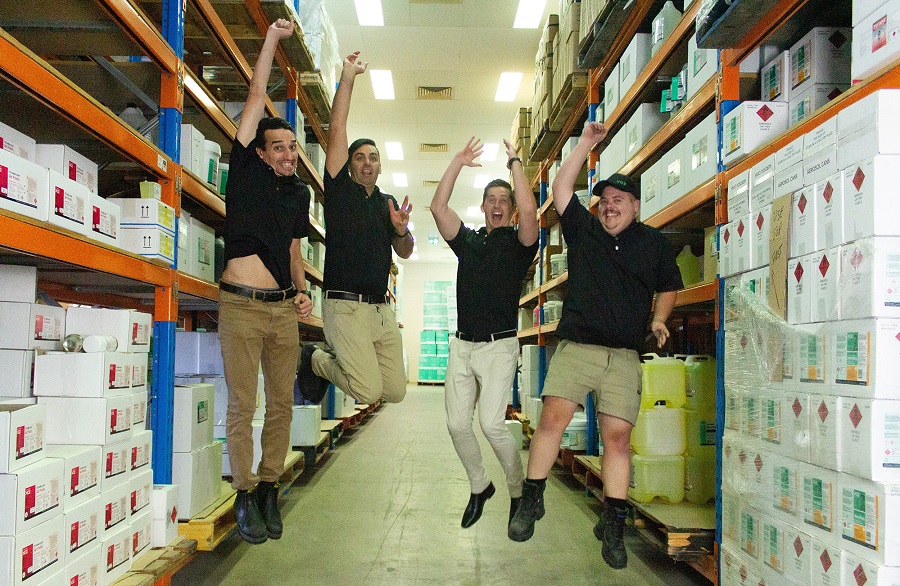 Last updated:

22 September 2020