Challenging times create new services
Date: 20/09/2021
Business intelligence and analytics company, BiTQ, supports the Buy Queensland approach and has created opportunities to expand its services and employ more staff during the COVID-19 pandemic.
Brisbane-based BiTQ describes itself as a business intelligence and data analytics company, helping companies to structure, organise, visualise and analyse their data.
Group CEO, David Smulders says, "We recently helped Queensland Health with a project to make their complex data more usable and turn a manual data management process into an automated process to save their staff time and manage their costs," says David.
As a small business during the pandemic, one of the biggest challenges that BiTQ faced was identifying and resolving unnecessary business costs.
"We revisited our expenditure and found alternatives so we could reinvest back into the business. We moved offices and we added a service offering of BiTQ Professional Services to support our customers to make data more useful," says David.
In July 2020, BiTQ employed 4 new employees, some of which are now supporting their new service stream, Professional Services.
Prior to the COVID-19 environment, team members regularly worked directly with the clients in their offices. Like many businesses, this has changed with the team members working from home and interacting regularly with their clients online.
To adapt to the changing environment for their customers, the team at BiTQ aspires to build and expand on its services and client base even further.
"I am passionate about supporting our team and I'm really proud of the work we've been doing to support other businesses during these challenging times," says David.
More information
Find out more about the Buy Queensland approach, ensuring Queenslanders benefit from the government's procurement investment.
Submit a shout-out for a supplier to the Queensland Government .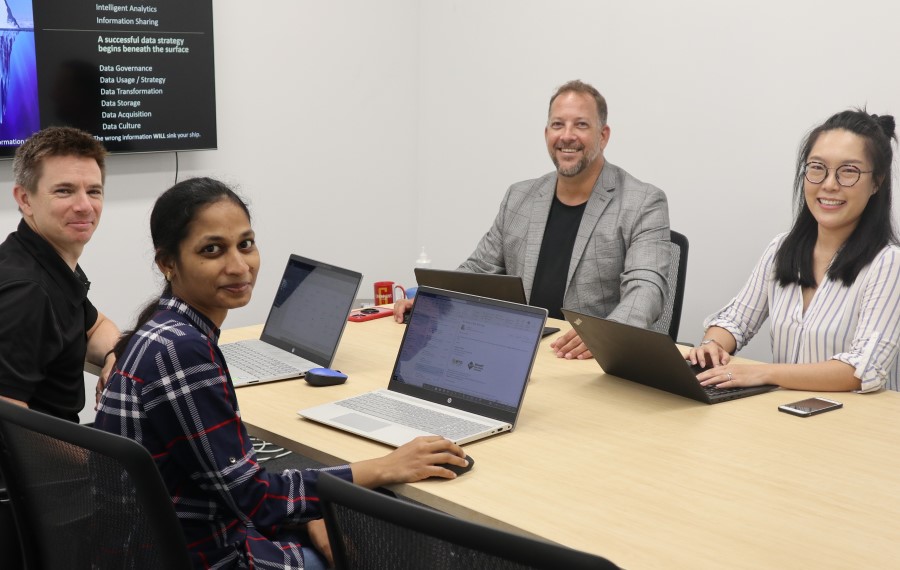 Last updated:

22 September 2020