Empowering students for the future
Date: 24/09/2021
Australian Institute of Learning delivers business courses with practical skills for students to empower and elevate employment opportunities.
The Gold Coast-based registered training organisation is a supporter of the Buy Queensland approach with a commitment to innovation and providing local employment opportunities.
CEO, Ricky Naicker was recently recognised as a regional finalist for VET Teacher or Trainer of Year in the South East regional award category at the 2020 Queensland Training Awards.
Ricky says, "Our business courses are designed to improve the lives of people from all walks of life across the Gold Coast and Australia by equipping them with proven business and management skills via an education platform which will help them to succeed."
"We are passionate about continuous improvement and our students will back us up regarding the innovative and creative sessions we deliver across all levels."
During the COVID-19 pandemic, Ricky and his team of four staff used creative ways to maintain strong engagement and ensure course completion rates for students undertaking Diploma and Advanced Diplomas. This included themed Zoom sessions with prizes for best dressed student. These engaging ideas were well received by their students.
Shifting from their usual mix of face-to-face and online learning, Australian Institute of Learning gradually shifted to operating completely online and the team is proud of their 100% attendance rate for the 3-month period when COVID-19 restrictions were in place.
Ricky says, "We work very closely with students and collaborate with local businesses and the community to provide opportunities for students to gain practical, on-the-job, work experience. I've recently mentored 3 of our entrepreneurial high school students that have recently started their own small businesses with the support of their parents."
More information
Find out more about the Buy Queensland approach, ensuring Queenslanders benefit from the government's procurement investment.
Submit a shout-out for a supplier to the Queensland Government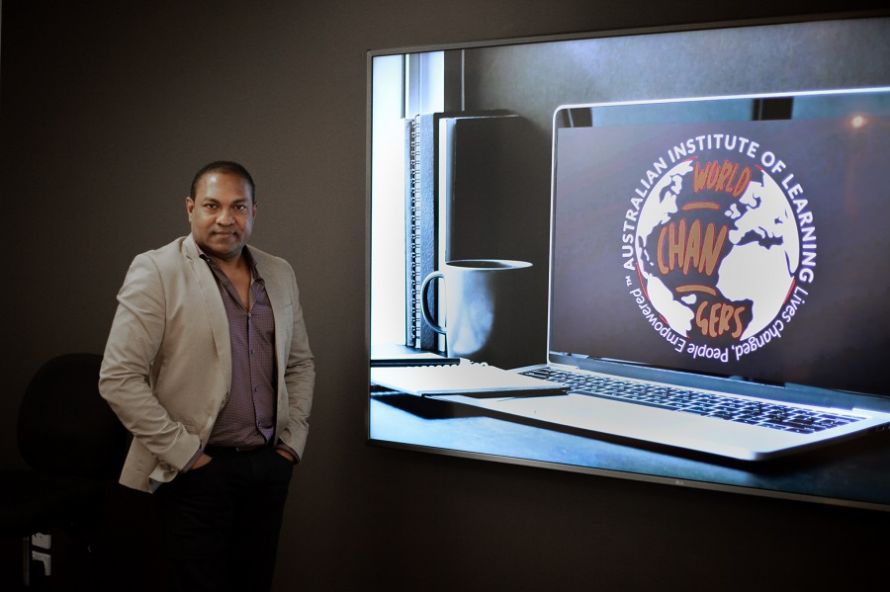 Last updated:

28 September 2020