Happy home, happy head
Published:

14 November 2022 1:49PM
Date: 05/10/2023
There are many reasons why you might find yourself suddenly homeless: domestic or family violence, unemployment, relationship breakdowns, financial difficulties or even illness. And for people who are trying to secure safe and stable housing, it's important to also be aware that it can potentially have a negative psychological impact. Following this year's Mental Health Week (11 to 17 October) we spoke to experts and officers from some of Queensland's Housing Service Centres about the connection between housing and mental health – and what to do if you or a loved one is struggling.
Home is where the head is
Queenslanders are currently experiencing a uniquely stressful period when it comes to housing. Finding – or indeed, keeping – a stable property is becoming more and more challenging, and for some, this stress has contributed to anxiety, depression, and other mental health challenges. Consider this: on Maslow's Hierarchy of Needs, safe shelter is a basic need that's matched only by food and water. Knowing you have a safe home to retreat to is pivotal to stable mental health.
And now we have the research to prove it: recent reports from the Australian Housing and Urban Research Institute point to clear link between environmental exposure to stress -- such as housing instability or homelessness – and developing mental illness.
"People living in private rentals or those experiencing housing unaffordability are generally most at risk of mental ill-health under adverse circumstances," reads the report. "Researchers have found that mental health and social functioning worsened for low-to-moderate income households whose housing became unaffordable."
A rise in housing stress
Dr Olga Lavelle runs a busy psychology clinic and says that she has noticed a genuine rise in housing-related mental health concerns. "I have a group practice and we have seen a lot of people with stress related to rental increases and shortage of housing – people have been getting anxious about it," says Dr Lavelle. "I've noticed this especially parents with children, they want stability. And people do get concerned about moving house, especially if it's into an area that's perceived to have crime or drug and alcohol problems."
A house represents 'more than just four walls and a ceiling' says Dr Lavelle, noting that stable housing is a crucial foundation for good mental health.
"Having a stable home, that's a protective factor. That stability is important to mental health, it reduces symptoms of mental health issues, any anxiety or stress, and having that stable home base means that people are able to look for work, maintain work, and that increases quality of life and wellbeing," says Dr Lavelle.
"Then there's the social connection – having a stable home allows connection with neighbours, workmates, not being isolated. It allows you to get proper rest and sleep, to cook for yourself, to eat well. It also lets you access services in the community, because it allows people to come to your home and visit you."
In times of crisis and stress, Dr Lavelle says that we are unable to think of anything else until that threat is eliminated. So, if facing or experiencing homelessness, factors like work, socialising, or even eating properly are bumped to the bottom of the priorities.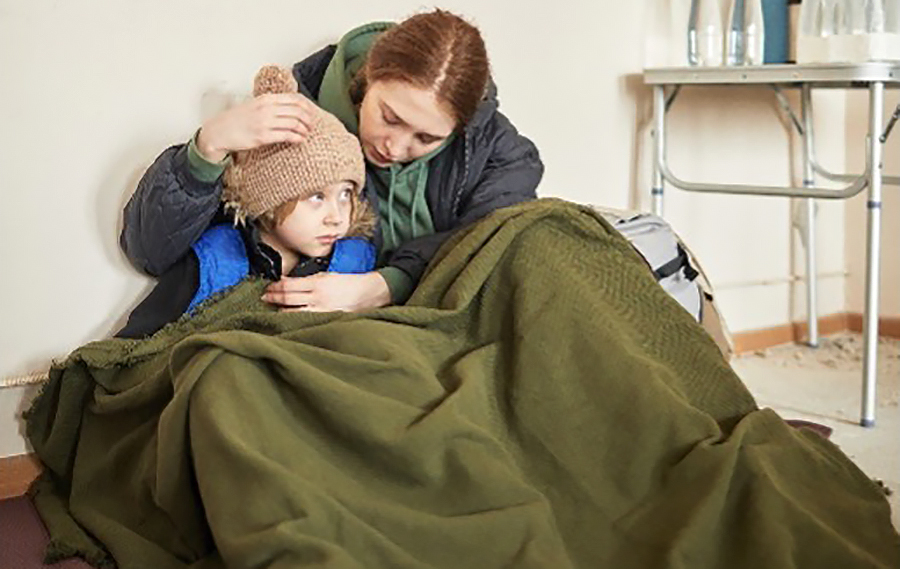 "An unnecessary complexity"
Maree Uhlmann is the area manager for the Gold Coast Housing Service Centre and is on the frontline supporting Queenslanders who need housing assistance. In her role, Maree sees hundreds of customers every year juggling the logistics of finding a house, while at the same time trying to manage their mental health.
"Here in the housing service centre, what I see when people secure housing is a clear reduction in complexity," says Maree. "A home gives people time -- time to actually settle, connect with mental healthcare services, and have a safe place to stop and think about what's next. Ultimately, it gives them a foundation to then link up to support, knowing they don't have to worry about where they're going to sleep that night."
Maree says that it's not uncommon for customers to present at her centre with a wide range of emotions based entirely on their housing situation.
"We hear it a lot – I'm anxious, I'm depressed. We refer to it as 'housing stress'," says Maree. "It's basically just lacking that sense of security and a place to be themselves. The real problem is that so many people end up feeling like a burden to their friends and family."
Maree sees people with a range of different needs – at the most serious end is people who might be about to lose their home, or living out of their car, or even sleeping rough. Wherever one finds themselves on the homelessness spectrum, trying to problem-solve basic daily needs like washing, eating, and keeping possessions safe becomes all consuming. And for those already trying to manage pre-existing mental health challenges, Maree says that this can trigger more serious problems.
"For some of our more complex customers, who might struggle with depression, anxiety, or schizophrenia for example – they struggle to manage the added complexity of homelessness. They need somewhere to get on their feet and stabilise."
It takes a village
The ripple effects of safe housing are felt far and wide. For friends and family who maybe were supporting a loved one while homeless, they are no longer required to provide financial outlay. For neighbours residing next to an overcrowded share house, they avoid potential conflict or disruption. It also benefits our communities more broadly when people have a safe and secure home.
"Looking at the wider community here on the Gold Coast, they'll call up and report someone sleeping rough, or if there's a group of people in a small house making a lot of noise," says Maree Uhlmann of the GC Housing Service Centre. "What we see when people have a place for themselves is there is less conflict. If you have mental health concerns, and you're in your own property, there's way less chance of disruption to neighbours."
Dr Lavelle agrees. She refers to a particular patient who, when housed after years of mental illness related homelessness, found not only personal relief, but relief for the family who had been supporting them also.
"I had a client who was homeless for several years and struggling with severe mental health issues, who was brought in by their family. We were working on them being able to look after themselves, and after finding the right home, they began exercising, going for walks around the community," remembers Dr Lavelle. "They started to learn to cook for themselves. They cared for the apartment. Their family, who had worried for years, finally felt some relief. It was a radical change, all because of the fact they had a safe home."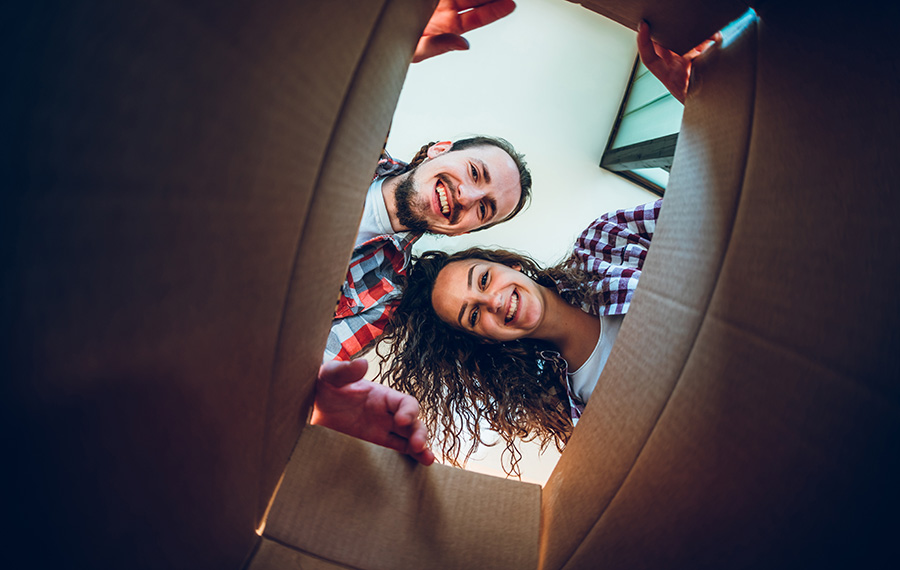 Experiencing housing-related anxiety or depression? Here's what to do next
It can be hard to differentiate between changes in your mood that are 'acceptable' -- that is, appropriate to the experience – or 'heightened', indicating a deterioration in your mental health. Here are some signs to be aware of in yourself or a loved one who are currently experiencing housing-related stress:
Feeling anxious or worried, which may manifest in sweating, trembling, dizziness, restlessness, or a racing mind
Feeling depressed for weeks or more, feeling sad or irritable for no reason, lacking in motivation and energy, losing interest in things you enjoy or crying more than usual
Sudden changes in anger or rage, such as extreme outbursts
Changes to your sleep – that is, sleeping significantly more or less than usual.
Weight or appetite changes
Becoming quiet and withdrawn
Substance abuse
Feeling guilty or worthless.
The Queensland Government has Housing Service Centres set up around the state, which are physical buildings staffed by people who are trained to respond to your needs and help you by activating a range of housing assistance and support solutions.
Maree Uhlmann of the Gold Coast Housing Service Centre says that they have a clear protocol on how to help. "If someone presents to the Housing Service Centre with concerns about their mental health, we have our 'housing pathway conversation'," she says. "We ask about their history, and how they came to be at the Housing Service Centre. If they're feeling depressed, or anxious, we ask if they have spoken to a doctor or support service to discuss a mental health care plan, and if we can connect them with some other services."
Psychologist Dr Lavelle says that when it comes to managing stress, it's super important to feel that there is action underway towards resolution. If you're in a position to help someone experiencing housing stress, her advice is to help them take the first step towards enlisting help.
"Firstly, I would look at strategies to manage that anxiety, because that's a real problem," says Dr Lavelle. "What have you done? What can you do? What difficulties are you having? At my clinic, we would provide information of services, and I can do that while they're there in the office. The person's anxiety lessens knowing something is being done."
A safe home for everyone
We know that our state's population growth, combined with the impacts of the COVID-19 pandemic and recent natural disasters, has significantly increased demand on the private rental market. The Queensland Government has a range of services and supports to help people in housing stress or at risk of homelessness. Contacting your local Housing Service Centre is a crucial first step to accessing this support.
There are a number of pathways to safe and stable housing that exist beyond social housing, including rental loans, bond loans, and temporary housing. Reaching out to your local Housing Service Centre is important for us being able to help you.
If you are experiencing mental health challenges, the Queensland Government can help. Calling 1300-MH-CALL (1300 642 255) is a great first step to be directed to the right service. This confidential mental health telephone triage service is available 24 hours a day, 7 days a week and can link you to your nearest Queensland Public Mental Health service. We also recommend Lifeline (13 11 14) and Beyond Blue (1300 224 636) as excellent mental health resources.