Home is heaven for Lea
Published:

29 November 2019 10:26AM
Date: 05/12/2020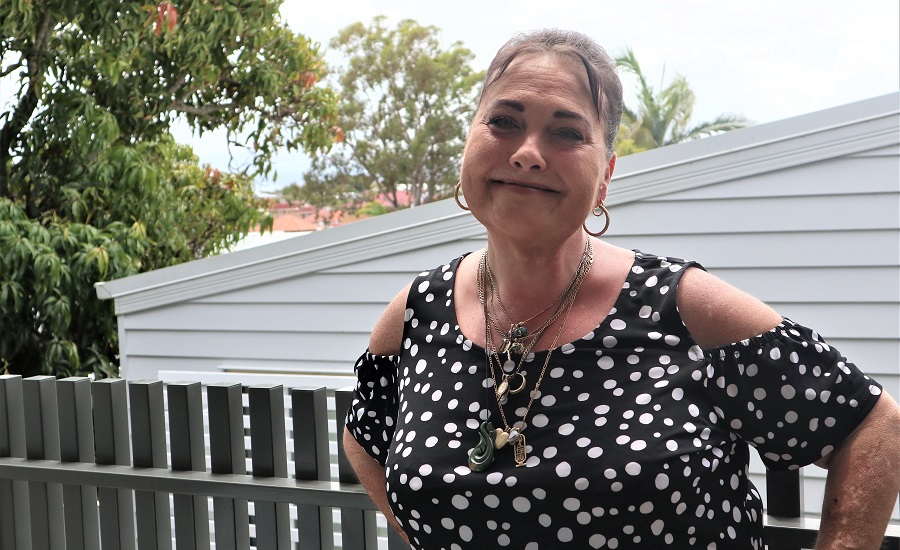 For Redcliffe public housing tenant Lea, having somewhere comfortable to call home is a dream come true.
"Everyone tells me my home has a beautiful feeling," she says.
"It's clean and modern, and as if I was involved in the design and colour scheme."
Lea is proud of her home, one of 11 units in a new two-storey building.
"For me, a home is about family, belonging, serenity and security," she says.
"I'm thrilled to live here—it's heaven."
"I just love being at home with my cat Bella, and to have somewhere to sit, play music and sing."
The building's features support Lea in her everyday activities, which often involve attending medical appointments.
"I can't get down stairs unaided, so the lift is my lifeline," she says.
"My front door is wide and there 's no step up—providing easy access with a walker or when I sometimes need a wheelchair."
"So much care and thought has gone into the design, from the height of the oven to the big, easy to reach light switches and spacious bathroom."
Lea has also been assisted by the department to modify her surroundings, including installing a safety rail and kitchen cupboards above the benchtop so she doesn't have to bend down.
"I receive fantastic support from my local housing service centre and the occupational therapist," she says.
With the smell of salt air and loved ones close by, Lea is delighted to be living in the community where she grew up.
"I love the people, the lifestyle and sense of belonging," she says.
After enduring personal tragedy and health issues, Lea wants everyone to know she is grateful for her home on the Redcliffe Peninsula.
"Thanks to the Department of Housing and Public Works and the Queensland Government, it's nice to know that dreams can come true."
This project was delivered by the Housing Construction Jobs Program through the Housing Partnerships Office.
The Housing Construction Jobs Program partners with the private sector and community housing providers to deliver local jobs and more social and affordable housing across the state.