Mackay boys turn skate park dream into reality
Published:

4 February 2020 5:11PM
Date: 04/12/2020
The Project Sk8 Parks Facebook page carries a simple message – think big and dream big.
Flynn Bushell and Ethan Laval have lived and breathed that motto for the past four years.
As "bored" 12-year-olds living in Mackay's northern beaches, they decided in 2016 their community needed a skate park.
So, the boys started a small petition and shared it around their school.
The petition evolved into an online version and an 11-page submission to Mackay Regional Council.
They met with state and federal politicians, led community consultation and spoke about their dreams in the council chambers.
"We delivered a speech and got a standing ovation," said Flynn.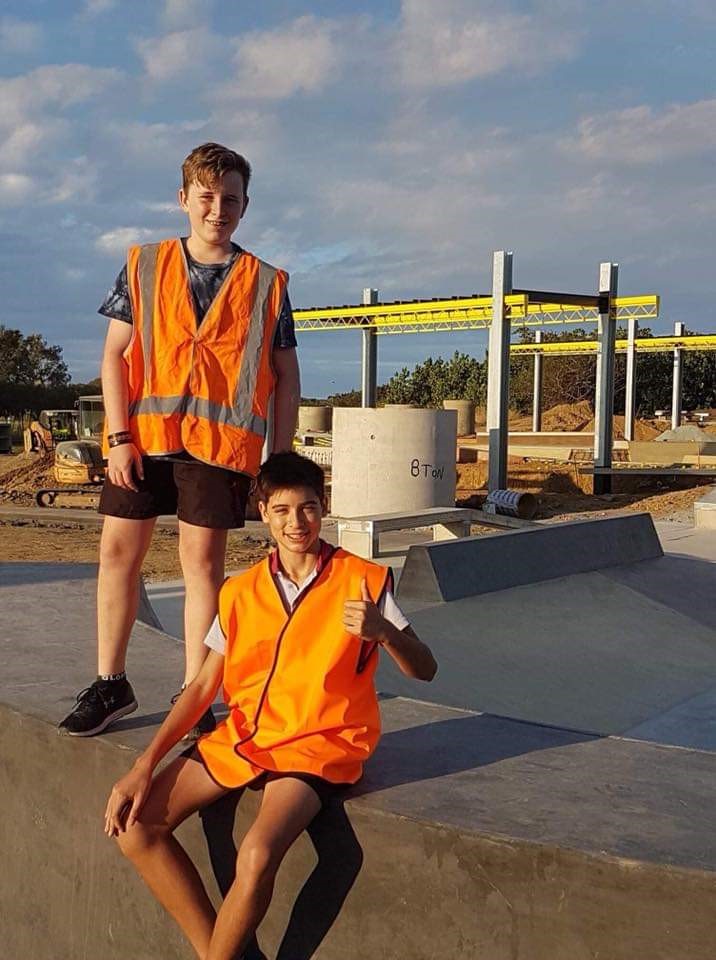 Not one but 2 skate parks
Little could they know they would get not one but two youth recreation hubs, transforming the lives of hundreds of local young people.
With a $1.8 million investment from the Queensland Government and Mackay Regional Council, Camilleri Street Park opened for fun at Blacks Beach on the northern beaches in time for the 2019 Christmas holidays.
"We did community consultation to see what the people really wanted, gathered feedback and gave it back to the designer."
"It's really amazing, the quality is better than I initially thought," said Flynn.
"It's more than a skate park – it's a new hub which has made the area a lot more liveable.
"Families are setting up with their eskies and gazebos and spending the whole day there.
"It was really good to see that after years of hard work, petitioning and media coverage that the ideas of young people have been heard and acted upon to create this new youth hub."
The hub features a skate park, pump-track, half basketball court and hit-up wall.
There are also public amenities, boardwalk and footpath connections to the car park, shelters, picnic tables, a barbecue and dog park.
Mackay now olympic-ready
The opening of Camilleri Street Park comes just over a year after the opening of the international standard Sugar Bowl at North Mackay next to the PCYC, featuring a competition bowl, parkour area, multipurpose court, climbing wall and street circuit.
"We didn't initially plan to go for such a good skate park but it's great we could get that one first," said Flynn.
"It could host the Olympics one day, it's that good."
That $2.2 million project was jointly funded by the Australian Government and Mackay Regional Council.
Now 16, Flynn has turned his attention to serving his community in a different way, joining the Seaforth District Rural Fire Brigade.