2023 Malcolm Middleton Award
Date: 29/11/2023
A liveable house is easy to use, it supports all abilities, prioritises the needs of children and older people and by nature, is accessible. The lack of accessible housing can have an adverse impact on all of us, no matter where we are on life's journey. As we grow up and grow old, our homes must meet our ever-changing wants and needs.
The Jury for the Malcolm Middleton Award for Outstanding Liveable Design in 2023 unanimously agreed on a single winner and a single commendation. However, the Jury was particularly impressed with the diversity and high quality of all the submitted projects across a range of housing typologies from social housing to student accommodation and independent living. All schemes provide a new offering, though at their core, accessibility and adaptability were fundamental to all. All schemes demonstrated an increasing demand for better housing choice, regardless of age.
Winner
Project: Habitat on Juers by Refresh* Studio for Architecture
Location: 13 Juers Street, Kingston
Team: Refresh* Studio for Architecture with the Department of Housing
The key ingredient to a good home begins with three simple principles - being a good neighbour, make a good neighbourhood and let's make it happen. At a time when affordable housing is at the forefront of national discourse, Habitat on Juers offers an emerging dual occupancy townhouse model that clearly demonstrates small scale multi-residential social housing developments can comfortably co-exist within our predominantly free-standing suburban house neighbourhoods.
The Jury recognises that projects of this kind offer a new form of 'missing middle or gentle-density' housing option that provides a sustainable, affordable and market-driven housing typology while emphasizing local identity and a sense of place. Underpinned by social inclusion, accessibility and energy efficiency, Habitat on Juers is a social housing project that offers sixteen gold, silver and platinum level accessible dwellings, an average 8.5 NatHERS star rating, and one of the first examples of Cross Laminated Timber technology in residential construction in Queensland.
While Habitat on Juers was clearly developed as a social housing project, the Jury applauds the simplicity and adaptability of its design in providing a safe, secure and sustainable place to call home. A model that can easily be adapted to all on the housing continuum.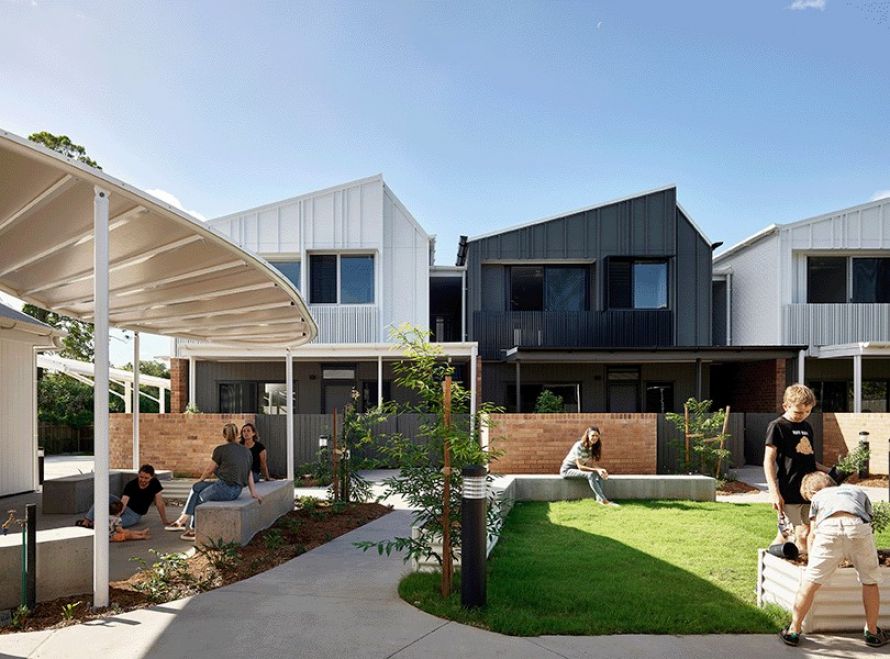 Image Credit: Scott Burrows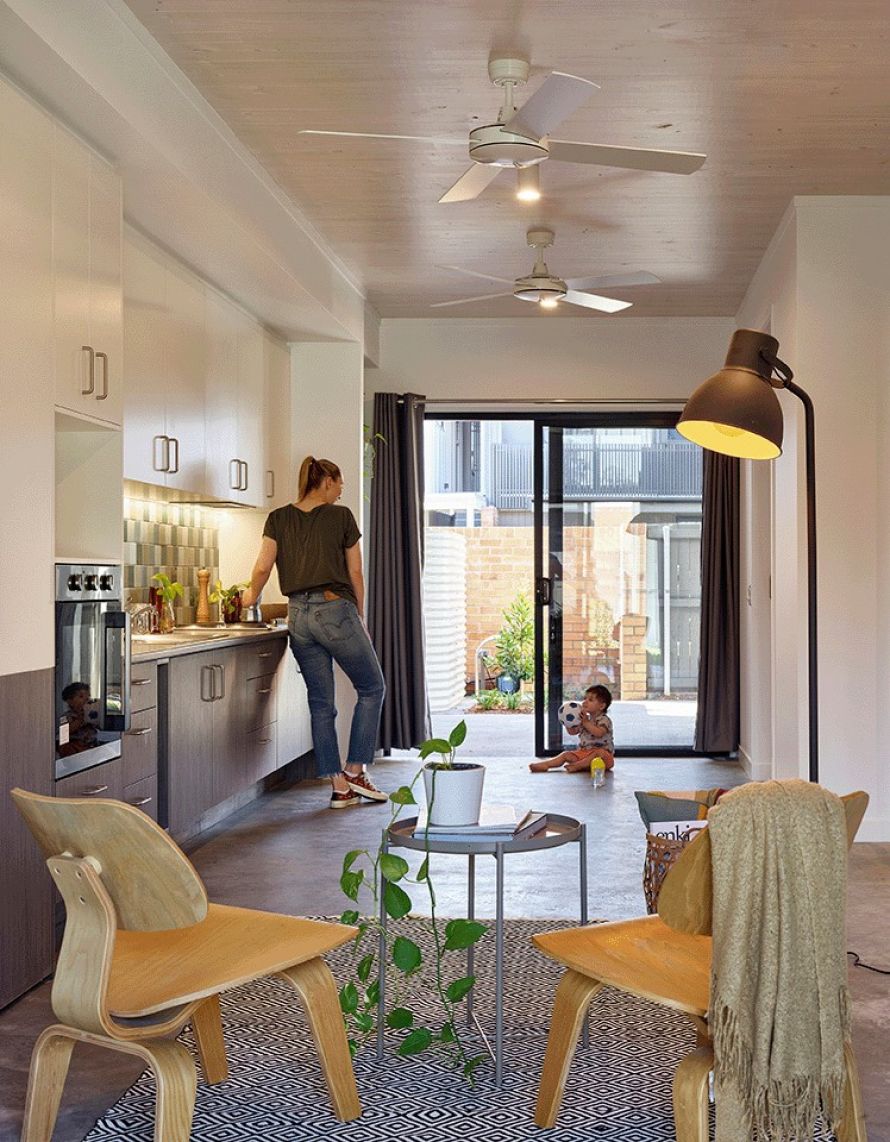 Image Credit: Scott Burrows
Commendation
Project: Middle House by Nobel Carter Architects
Location: Blakeney Street, Highgate Hill
Team: Lara and Andrew Nobel
Middle House by Nobel Carter Architects is an exemplar of gentle density providing an 'inverse granny flat' nestled in the inner-city valley of Highgate Hill. Sitting in the middle of a larger co-housing project – designed and built by the occupants – 'Middle House' forms a link between two families and three generations. The Jury was delighted with the way this design-led solution overcame the challenges of a small, steep site and a tight budget to enhance the lifestyles of several families while at the same time enriching the character of their neighbourhood.
The comfy co-habitation of multiple generations incorporates Livable Housing features such as wider doorways and hallways, grab bars, zero-threshold showers and even provision for a future lift. Demonstrating a lovely balance of nature, nurture, and neighbourhood, the Jury Commends 'Middle House' as a valuable typology at a critical time in the wider infill housing conversation.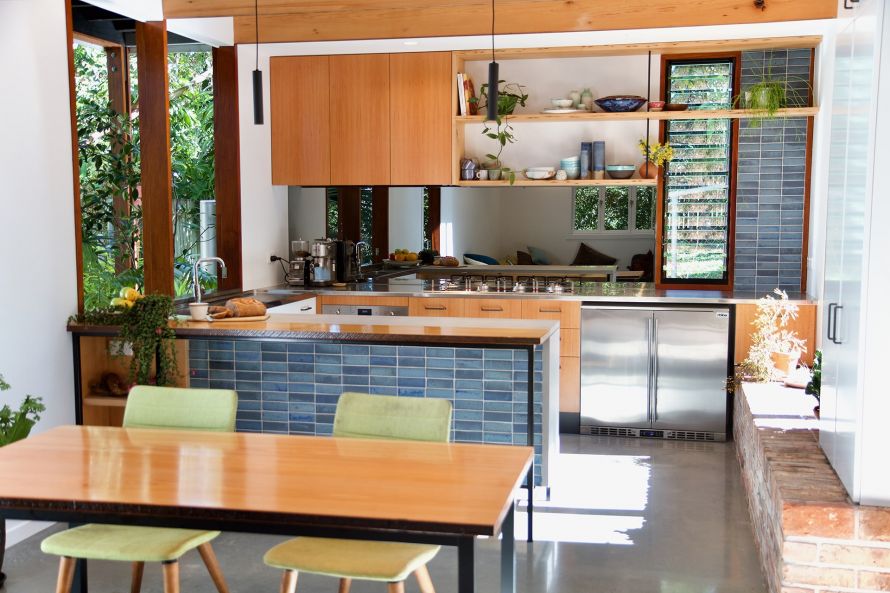 Previous Malcolm Middleton Award for Outstanding Liveable Design Winners
Last updated:

30 August 2023