Non-conforming building products
Date: 01/07/2022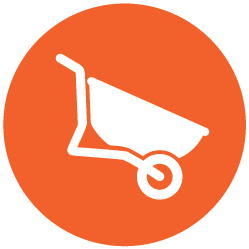 Queensland is leading the nation in ensuring building products are safe and fit for their intended use.
It is reasonable for Queenslanders to expect that the buildings in which we live, work and play are safe, and the products used in their construction meet the relevant building standards and community expectations.
Our new laws create a chain of responsibility which insists that all members of the building product supply chain, from the manufacturers, importers and wholesalers to the suppliers and installers, take responsibility for ensuring building products are compliant and fit for their intended purpose.
We know that non-conforming building products (NCBPs) put lives at risk so it is important that we are able to enforce these laws.
The Queensland Building and Construction Commission (QBCC) now has increased powers to investigate the use of NCBPs and take action against non-compliance.
If required, the Minister will be able to issue warnings about products and recall products.
Queensland's strong stance on NCBPs has set an innovative precedent, with other states and territories investigating ways to follow suit.
Action items
Create Australia's first chain of responsibility laws so that everyone in the building products supply chain must ensure products are fit for their intended purpose.
Establish a Taskforce to work with other agencies, local governments and industry to obtain intelligence about the installation of possible NCBPs in existing buildings.
Publish a NCBP code of practice to assist industry.
Create Ministerial powers to make warning statements and recall products.
Create laws to establish the Building Products Advisory Committee.
Continue to lead the nation regarding NCBPs through:

banning the use of polyethylene core aluminium composite panels (ACPs) on new Queensland Government buildings
pushing for a national moratorium on ACPs
developing model laws that other jurisdictions can use
sharing information and best practice regarding the regulation and detection of NCBPs through the Building Regulators' Forum.

QBCC will assist with implementation by:

ensuring compliance through the chain of responsibility
ensuring required labelling of building products where necessary
declaring a building or site unsafe and taking samples from existing buildings
undertaking investigations in buildings that are not active building sites
requiring parties such as retailers or manufacturers, to produce information about alleged NCBPs
directing rectifications of an unsafe building or building site
protecting worker safety by issuing stop work orders
holding offenders accountable.
More information
Last updated:

29 November 2019