Awards celebrate local suppliers
Date: 05/12/2023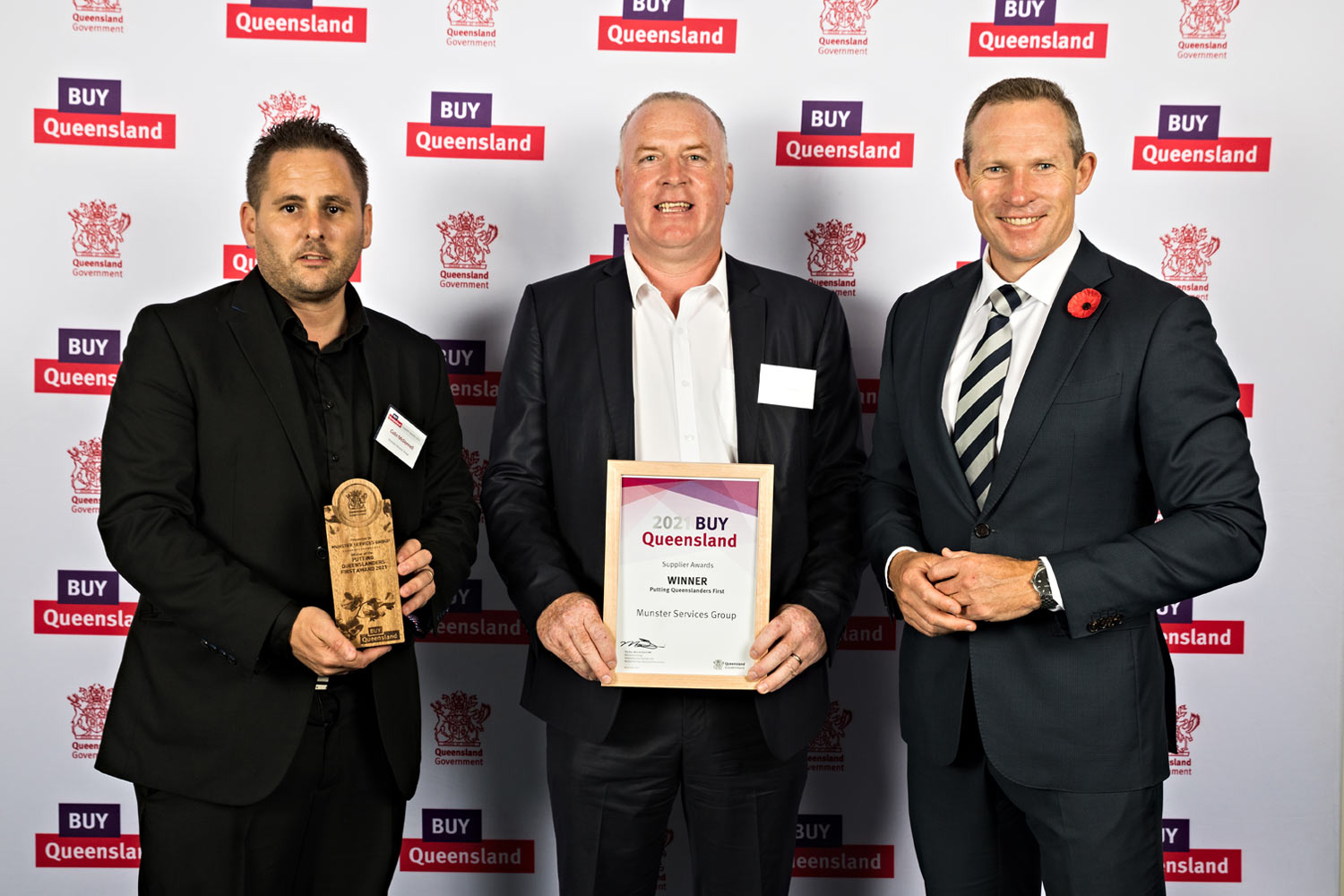 Putting Queenslanders First Award winners
The Buy Queensland approach
Since the launch of the Buy Queensland approach in 2017, the Queensland Government has changed the way it buys. When we spend government money, we are prioritising local benefits.
This includes supporting Queensland jobs, backing local business and ensuring better economic, social and environmental outcomes.
Since the launch of Buy Queensland in 2017, the Queensland Government has invested more than $45 billion in goods and services with over 64,000 Queensland-located companies across all types of procurement.
The Buy Queensland Supplier Awards provided an opportunity to celebrate the success of Buy Queensland, by recognising the individuals and organisations that are contributing to a strong Queensland economy.
Award winners
On 10 November 2021, the winners of 2021 Buy Queensland Supplier Awards were announced at a ceremony in Brisbane. A total of 8 different businesses were recognised across the following categories:
Putting Queenslanders First – awarded to a business that has achieved outstanding local benefits by creating quality jobs for Queenslanders and supporting the local community when supplying directly to the Queensland Government
Diversity through Supply Chains – awarded to a business, that has through their organisation's supply chains and other sourcing activities, demonstrated support for social outcomes and enhanced the lives of Queenslanders by supporting small and medium sized business, social enterprises, Aboriginal businesses and/or Torres Strait Islander businesses, disability enterprises, or actions to target and end domestic and family violence
Delivering for Queensland – awarded to a business that has delivered outstanding outcomes for the community through innovation, disaster response and/or environmental initiatives.
The Minister's Buy Queensland Award - awarded to recognise the outstanding contributions of a nominee who is making an impact on the local and/or regional community.
Read more about the award winners in each category.
Contact
Email BuyQueenslandEvents@hpw.qld.gov.au for more information.
Last updated:

24 May 2022