Prospective staff
Date: 05/12/2023
A career with the Department of Energy and Public Works (EPW) offers the opportunity to work and learn in a diverse environment. We employ people from across Queensland in a wide variety of trades and professions.
We are committed to achieving an inclusive and diverse workforce and encourage applications from:
Aboriginal and Torres Strait Islander people,
people from culturally diverse backgrounds and
people with a disability.
The department is also a member of the Diversity Council Australia - Australia's independent not-for-profit peak body leading diversity and inclusion in the workplace
EPW has joined forces with some of Australia's leading businesses, sporting bodies, and Non-Government Organisations (NGOs) to support the national 'Racism. It stops with me' campaign. Our organisation is committed to preventing racism and pledged to undertake activities to support the campaign.
Join the department
We advertise vacancies on the Queensland Government's Smart Jobs and Careers portal.
Graduate program
The Department of Energy and Public Works (EPW) Graduate Program is an exceptional initiative designed to empower graduates to effect positive change within Queensland communities, all while fostering a fulfilling career within the public sector. Over the course of 12 months, our comprehensive program offers a dynamic blend of hands-on experiences, alongside a diverse array of learning and developmental opportunities. Complementing this, you will be also provided with a robust support network, enabling you to connect with fellow graduates, collaborate on exciting initiatives, and contribute to the formulation and execution of pivotal government policies and programs and high-impact projects. This balance aims to enrich your practical knowledge and complement the theoretical foundation acquired during your academic journey. We are committed to providing you with the necessary tools and guidance to smoothly transition from the academic world to a fulfilling professional career.
Our department is committed to fostering a sustainable and resilient future for Queensland and our work spans crucial areas such as energy management, hydrogen, procurement, corporate services and building and public works. We accept applicants who hold a tertiary degree (Bachelor or higher) as identified by Australian Qualifications Framework. Disciplines we recruit include architecture, building, business, communications, construction management, contract management, data analytics/science, engineering, energy, environmental studies, human resources, law, marketing, procurement, project management and public policy.
We encourage you to explore further on our website or contact workforce.capability@epw.qld.gov.au if you have any questions about our graduate program. Join us as we pave the way for a brighter, more sustainable future for Queensland and beyond.
Currently we are accepting applications to our 2024 graduate intake, and if you have graduated University within the last three years, we encourage you apply.
To discover more about this enriching opportunity and its far-reaching impact, we encourage you to explore further information on our website or contact workforce.capability@epw.qld.gov.au to register your interest for our March 2024 graduate intake. We hope you join us as we pave the way for a brighter, more sustainable future for Queensland and beyond.
QBuild apprenticeships
QBuild apprenticeships provide a pathway to education, training and jobs for young people leading to a skilled, trade-qualified workforce for the future – and a sustainable building and construction industry.
In 2018-19, we provided opportunities for 40 full time and two school-based apprentices across Queensland in plumbing, painting, electrical, refrigeration mechanical, carpentry and stonemasonry.
From 2020-22, QBuild will provide a further 60 apprenticeship opportunities across the state. QBuild has engaged plumbing, carpentry, refrigeration mechanical, painting and electrical apprentices in two intakes over 2020 and 2021. Future positions will be advertised on the Queensland Government's SmartJobs website.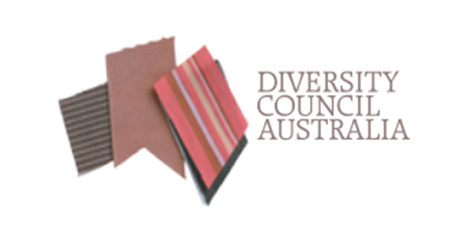 Last updated:

4 December 2023